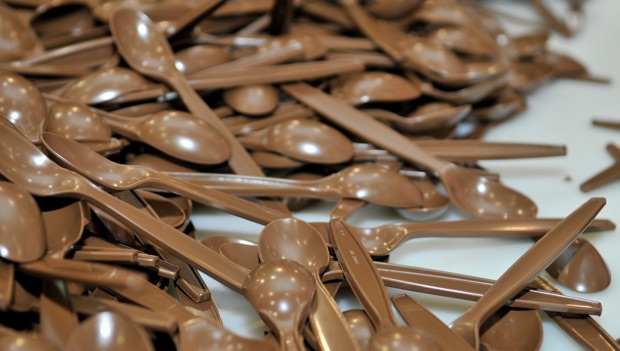 Plastics
Two cutting-edge facilities. Five million tons of plastic per year. A capable workforce of the blind and visually impaired.
In addition to our own products – plastic flatware, desk trays, grommets, dustpans and more – we injection mold several OEM products for major national brands. We vacuum distribute our resins from silos directly into molding equipment for maximum efficiency.
Injection Molding: over 20 machines ranging from 55 to 730 tons, running bio and synthetic resins.
Blow Molding: single-head, 126-ounce, up to eight-pound extrusion.
Our facilities in Hazelhurst, MS and Durham, NC integrate molding, cooling, and drying, and feature nearly 70,000 square feet of space with room for machine expansion.
Durham, North Carolina
3211 S. Miami Blvd.
Durham, NC 27703
Daytona Beach, Florida
1814 Holsonback Dr.
Daytona Beach, FL 32117
Jackson, Mississippi
920 West County Line Rd., Suite C
Jackson, MS 39213
Hazlehurst, Mississippi
1 Signature Dr.
Hazlehurst, MS 39083
Fayetteville, North Carolina
4525 Campground Road
Fayetteville, NC 28314
Louisville, Kentucky
1900 Brownsboro Rd.
Louisville, KY 40206-2102
Tupelo, Mississippi
1151 S. Veterans
Tupelo, MS 38801
LCI can help you tap into a new and powerful workforce, and create greater accessibility for all of your employees.
Partner with us.